Arch Pain Caused By Plantar Fibromas In Norridge, IL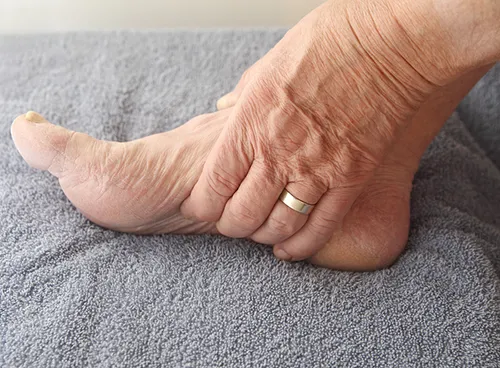 Plantar fibromas are benign tissue tumors or growths on the plantar , or arch of the foot. Unlike plantar warts , which grow on the skin, these grow deep inside on a thick fibrous band of ligaments called the plantar fascia . The presence of the tumor can cause pain or pressure on other parts of the foot structure that can lead to other foot problems.
Nonsurgical measures used in treating plantar fibromas often fail to provide adequate relief of symptoms. At the same time, surgical correction can lead to further complications, such as plantar nerve entrapment or larger and recurrent fibromas that may be worse than the original problem.
A relatively new procedure applies cryosurgery to freeze and shrink the tumors and is gaining in popularity. This short, outpatient treatment causes minimal to no postoperative pain or disability. Patients return to wearing regular shoes within 24 to 48 hours after cryosurgery.
For more information on Arch Pain in the Norridge, IL area call Norridge Foot Clinic at (773) 625-2211 today!