The Norridge Foot Clinic was established over 60 years ago by Dr. Stephen G Weiss. Dedicated to concerned care, the clinic soon grew to include his associate, Dr. Laura Pickard, who joined the practice full time in 1992. Dr. Pickard will be moving to Missouri in the summer of 2023 to be closer to family. Dr. Jennifer Busser will be the third physician to carry on the clinic's tradition of concerned and personalized care.
Your diagnosis and treatment options will be fully explained to you in terms you can understand. With physical therapy techniques and a digital X-Ray on site, your care will be handled efficiently under one roof. Come see what we have to offer.
When making your appointment we will collect your insurance information to inform you of your insurance coverage. The Norridge Foot Clinic with evening and Saturday hours will make every attempt to give you a convenient and timely appointment. We know that when your foot hurts, everything hurts!
Our staff will be glad to help you with any questions you may have. Whether you have a painful toenail, foot, ankle or heel, we'll take care of you and get you back on your feet as soon as possible. Call (773) 625-2211 now. The sooner you come in, the sooner you'll feel better!
Dr. Jennifer J. Busser
Norridge, IL Podiatrist
Norridge Foot Clinic
Dr. Jennifer J. Busser joined the Norridge Foot Clinic in 2023. She is a Chicagoland-native and spent a large amount of time in Norridge during her childhood.
She attended Elmhurst University and graduated summa cum laude with her Bachelor of Science degree in 2016. She went on to earn her Doctorate of Podiatric Medicine degree from Dr. William M. Scholl College of Podiatric Medicine where she was inducted into the Pi Delta National Honor Society. Dr. Busser completed her three-year surgical residency at Loyola University Medical Center/Edward Hines Jr. VA Hospital. She is board qualified in forefoot and reconstructive rearfoot and ankle surgery by the American Board of Foot & Ankle Surgery.
Her special training and professional interests include foot deformity correction, sports injuries, limb salvage/infections of the lower extremity, diabetic foot care, wound care, and pediatric foot care.
She enjoys spending time with her husband, their dog, and other family members in her personal time. She looks forward to building long-term relationships with her patients and working in an area that she enjoys so much.
Dr. Laura J. Pickard
Norridge, IL Podiatrist
Norridge Foot Clinic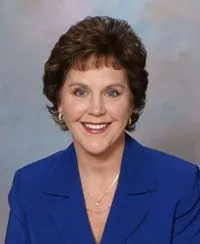 Dr. Laura Pickard joined the Norridge Foot Clinic in 1992 after completing her DPM degree and residency training at Cook County Hospital. She will be moving to Missouri in the summer of 2023. The patients and clinic staff alike will miss her excellent care and her energetic personality.
Board Certification by the American Board of Podiatric Surgery
Fellow of the American Society of Podiatric Surgeons
Board Certification American Board of Podiatric Medicine
Diplomate of the American Board of Podiatric Surgery
Past President, The Illinois Podiatric Medical Association
Illinois Delegate to American Podiatric Medical Association
Lecturer, Midwest Podiatry Conference and American Podiatric Medical Association Annual Conference
American Podiatric Medical Association Board of Trustees
2015 Dr William Scholl College of Podiatric Medicine Alumnus of the Year
Fellow of the Faculty of Podiatric medicine Royal College of Physicians and Surgeons Glasgow-FFPM RCPS (Glasg)